Know Before Paying for Web Services
In February, website developer Francisco Samuel explained to NIM what we're doing right, wrong, and what we could be doing better. We learned how to avoid being overcharged on development, domains, and hosting. We also found out the secrets to search engine optimization with quick tips on how to enhance your website without getting cheated out of your money.
#NIMRI attendees learned all about:
Internet Consultants Who are good? What is a good price?
Mobile sites My website on the iPhone, iPad, & other mobile devices
SEO Search engine optimization tactics and strategy
Domains & Hosting Must I pay?
Analytics How to track your traffic
Launch, Maintain, Blog, & Repeat Ways to keep the flow of your site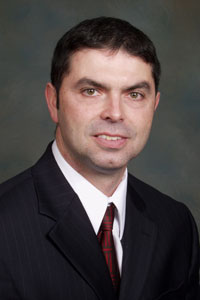 Franciso Samuel graduated from UMass Dartmouth in 1987 with a BS in Computer Science. He has more than a decade of experience working in software development and project management and over 5 years in internet development and dot-coms. He has been running Abacus Software for 15 years, building websites and technology consulting throughout New England.
Key takeaways
Content is one of the keys to website success,  both for search engines and for humans
Blogging helps keep search engines coming back & boosts the likelihood that your site will come up when someone searches
Be wary of proprietary work – something a developer created and others don't use
Work with someone who works with common coding programs and CMS systems like WordPress or Drupal
Make sure your content is specific and describes what you do
If there's something you are not familiar with, check Google trends to see how common it is
Attendees' Tweets
Fantastic clip from Matt Cutts to demonstrate there are still people being "snookered" by SEOs – well-done @FranciscoSamuel #NIMRI
Buyer beware: if it's too good to be true whether the stock market or #SEO says @FranciscoSamuel citing @mattcutts #NIMRI
Blogging helps keep search engines coming back & boosts likelihood that your site will come up when someone searches @FranciscoSamuel #NIMRI
Wordclouds can be helpful to ensure you are using the words folks looking for you would be using #keywords #NIMRI
Be sure you own your own domain and that you can log in to the account @franciscosamuel #NIMRI
https://newportinteractivemarketing.com/wp-content/uploads/2013/02/FrancisoSamuel.jpg
273
182
Suzanne McDonald
https://newportinteractivemarketing.com/wp-content/uploads/2020/01/nim-square.svg
Suzanne McDonald
2013-02-25 05:58:14
2018-09-25 19:26:48
Know Before Paying for Web Services