How to Amp Your Business by Capturing and Nurturing Leads
Former Eloqua CMO Thor Johnson's presentation focused on what strategies and tactics businesses can use to better gather and grow leads into sales.  Here are the highlights of the presentation.
Truth One: No Processes to Manage Leads
Idealized Lead Management Process
Reality: Data Flows Broken or Non-Existent
Truth Two: No One Understands their Customer
 Why they buy or HOW they buy
Sit down with customers and figure out why they buy their stuff
If you're in retail it's pretty much walk in and buy
For B2B, it's probably a couple of interaction s before they buy
If it's a big company it's a long process
Marketing the Complete Buying Cycle
 Collect Leads…at any stage
Engage and Nurture…throughout
Win & Deliver
Set Expectations…. Declare Victory
1) Collect Leads
Buy 'em
Meet 'em
Reel 'em in
Where to collect leads:
 Your website
Facebook – big mailer
Twitter – it's great listening tool
LinkedIn – b2b astonishingly powerful, get information out to the people who will consume it
Google+ – Up and comer, who knows how big they will grow
Get referrals
And save them where you can use them again and again
Get Organized 
Outlook is not a business tool, so you should not use it as if it is. Here are two inexpensive tool options.
Salesforce.com $200/year single user
Nimble $180/year single user
Engage and Nurture
Offer fresh and relevant info to your customer
Get 'em on your website
Where there's more challenges…
What are you producing?
How do you get them there?
What  do you do when they're there?
Make a promise…and keep it
Example: NIM makes the promise to share, connect, and grow. They validate this by offering meetings, networking events, and blogs with relevant information. NIM makes a promise and keeps it. This is what you want to do.
 Declare Victory
Declaring victory is especially important  if what you are selling is complicated or expensive.
Take stock by…
Sat Survey NPX
Referral
Testimonial
Pictures
Videos
Ask your customers what's going on. Ask if they're happy. Take videos. Get referrals. Get testimonials.
Videos of happy customers cost nothing, but you can't make them without happy customers. So you have to remind people they're happy and take advantage of it.
Your Full Lifecycle Marketing 
Have some discipline around
Collecting contacts and prospects – if these contacts and prospects are not being put in a database you're doing all this work capturing interest, but you're missing out on these opportunities.
Communicate Regularly
Keep it fresh
Keep it relevant
With some business it's okay to pepper emails with sales and leads…but don't bombard your customers.  Manage your website actively. Everyone will end up at your website. You want to focus on delivering on the same promise you are sending out.
Manage Your Website Actively
100% of your customers will visit it
make your promise
make content available
Email Tools
Constant Contact $180/year and up
Icontact $164/year and up
Website Analytics
Google Analytics (free and super useful)
Challenges for Us All
Thor examined the websites of the meetings attendees prior to the presentation. He shared the common challenges he found among the websites.
All about me? – The website is all about the  who wrote it. According to Thor, looking at a website the last person you care about is the "me."  Customers are going to the website looking to solve a problem. They want to know if the website can solve thier problem. Instead of all about me, it should be all about the customer.
Ongoing Converstation? OOD? Sales Pitch? – Many of the blogs were out of date.  Thor saw websites that were copyrighted years ago. These simples mistakes show that you are not paying enough attention to your website.
Lead Capture? The lead capture should NOT be a contact form with 90 things on it. Customers don't want to tell you all these different things about them. First, get the email and ask these questions later.
Here's what Newport Interactive Marketers were saying on Twitter:
@NPTRestoration You don't have control over Facebook. Facebook has control over Facebook. #NIMRI #socialmedia
@sue_DesigEditor Salesforce, nimble well-priced tools even for low budget. Outlook does not cut it! @ThorJohnson #NIMRI
@JoshSinger33 "I'm the customer, it's all about me, solve my problems" –@ThorJohnson #Truth #Marketing #Websites #NIMRI
@NPTRestoration Communicate regularly, manage your website actively, but don't bombard customers #NIMRI
@franciscosamuel #nimri testimonial from a happy customer … Costs $000
@JoshSinger33 You've got to figure out why your customer buy your stuff. Seems simple yet #marketers don't bother to understand their customers #NIMRI
@NPTRestoration Everyone wants videos on websites #NIMRI
@sue_DesigEditor Challenge of small biz folks — your website shouldn't be about your company. It should be about solving your problems @ThorJohnson #NIMRI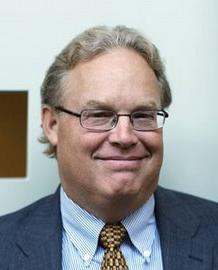 Meet Thor Johnson
A Demand Generation and Marketing Automation pioneer, Thor Johnson leads Team Thor Marketing, a US-based marketing consulting agency that drives sales via demand-generation strategic planning and implementation.
Thor has pioneered B2B and online marketing for more than two decades.  As chief marketer for Eloqua, now Oracle, the industry leader in B2B marketing automation software, Thor's team drove explosive revenue growth for nearly four years and helped define today's marketing automation industry and best practices.
As Agency.com President, he lead its largest and most successful divisions, in New York and Boston. Thor was also Juno Online Services' COO. He learned B2B marketing internationally with Schlumberger, while based in Paris. He earned a Harvard MBA and a Bachelor of Science in Computer Science from Brown.
Don't miss  Newport Interactive Marketers' FREE monthly networking-learning gatherings.
https://newportinteractivemarketing.com/wp-content/uploads/2014/02/Thor-Johnson.jpg
255
206
Suzanne McDonald
https://newportinteractivemarketing.com/wp-content/uploads/2020/01/nim-square.svg
Suzanne McDonald
2014-05-02 14:55:02
2021-02-23 23:03:32
How to Amp Your Business by Capturing and Nurturing Leads