June 2019
As we enter the 2020s, it is now undeniable that digital marketing and social media are going to be at the forefront of business. Actually, that's already the case, and if you're not already optimizing your digital marketing strategies, then that means you are getting left behind.
But it's not too late!
If you are already a $upporting Member, sign in below to view!
Sign in below to watch the expert talk!
NIM's panel of marketing experts are here to demystify the social media age and help you understand how to take advantage of digital marketing and SEO to make your business more successful.
 At this NIMRI event, you will learn about:
Current successful digital and social strategies, and what to focus on going into 2020
How big brands apply the fundamentals – which affordable tools can inform personas and solve customer problems
Affordable tools and achievable tactics
Overlooked opportunities
The power of Facebook and ads and local SEO
Utilizing influencers – what lessons can we learn about connection and messaging?
And, of course, get your answers!
Top experts are here to answer your questions and provide New Media insights – and since it is always evolving, there is always more to learn! Join #NIMRI at Spend Wisely: Big-Brand Insights to Move YOUR Needle on June 20th from 6-8 PM at Innovate Newport, the former Sheffield School on Broadway is open!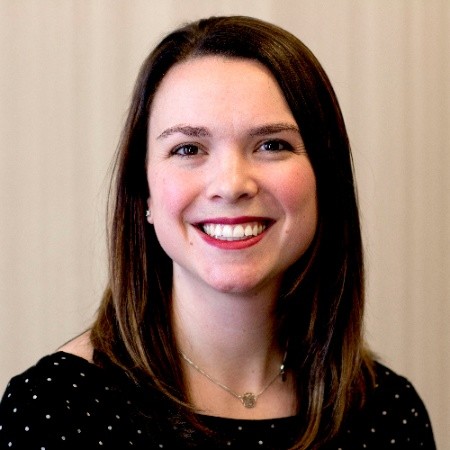 Meet Ronni Kenoian
Ronni Kenoian is the marketing manager for leading travel insurance comparison site InsureMyTrip. She oversees the digital marketing of the InsureMyTrip brand, including consumer insights, content strategy, paid search/social advertising, social outreach, and earned media strategy. She also has been intimately involved in a number of new product ideas and development efforts and has been closely aligned with customer needs. Given the demonstrated power of big data, Ronni also leverages the company's current capabilities to help reinforce the brand. Ronni believes merging creative and technology into cross-functional teams and roles is essential to better executing a winning marketing strategy with long-lasting results.
Meet Kevin Vine
Kevin Vine is a digital marketing strategist and he is currently Director of Marketing for Level Ex, a start-up that creates mobile, AR and VR games for physician training using state-of-the-art video game technology and cognitive neuroscience. Previously, he was head of Customer Experience at Collette Tours, and prior to that he led the web, social and mobile teams at Dunkin' Brands. His experience also extends to consumer insights, content strategy, communications development and, of course, he is always keeping his fingers on the pulse of new and emerging trends and platforms. 
Meet Ana Raynes
Ana Raynes is a thought-leader in the fields of social media and content marketing. Her creative mind led her to study at the London College of Fashion, after which she co-founded the Internet fashion startup Smart is Cool. Raynes has been a motivational speaker as well as an expert in e-marketing, including social media, content marketing, and information technology. She is currently the Vice President of Content Marketing at Didit. She oversees the content marketing needs of agencies and clients across multiple platforms. Raynes also does strategic planning, business development, and strategic growth for social media and SEO. She maintains relationships with bloggers and influencers to keep up with current trends, and to help with her own campaigns.
If you are already a $upporting Member, sign in below to view!
The following content is accessible for members only, please sign in.
Web marketing specialists welcome traditional marketers, small businesses, and beyond for quality education and great networking … right here in Newport!
 Newport Interactive Marketing is
sponsored by Angles & Insights & Designated Editor
https://newportinteractivemarketing.com/wp-content/uploads/2017/06/Screen-Shot-2018-05-30-at-3.46.18-PM-e1559697701433.png
171
185
admin
https://newportinteractivemarketing.com/wp-content/uploads/2020/01/nim-square.svg
admin
2019-06-04 19:04:07
2021-02-23 22:36:31
Spend Wisely: Big-Brand Insights to Move YOUR Needle